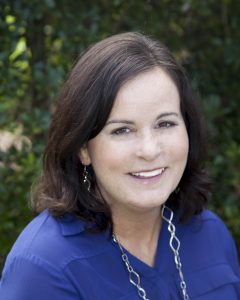 Jan Armstrong – Reaching international students at North Carolina State University. 
Click here to show your interest in getting more information on serving on Jan's Outreach Care Team.
OPPORTUNITY
International students in the U.S. present a critical opportunity to reach the world for Christ, a world in which millions have never heard a clear presentation of the gospel. Future world leaders are at our doorstep. For example the Interim Prime Minister of Libya (2011-2012) and the former Prime Minister of Egypt (2012-2013) studied at NCSU. We have over 3500 international graduate students and visiting scholars at NCSU with a growing undergraduate population as well.
VISION
Our focus is on the vision of Jesus' command to make disciples of all nations as stated in Matthew 28:18-20. We are trusting the Lord to reach the nations here so that we can reach the nations there. We can envision international students who come to Christ going on to serve God's kingdom in business, education, government or in full-time ministry, perhaps to unreached people groups in their own nations. International students will play a great role in the fulfillment of the Great Commission.
Redemptive relationships play a key role in reaching these students.  If you have a desire to engage in a redemptive relationship with a student, help with events (see below) or receive prayer requests occasionally through email I would love to hear from you.
Email Jan Armstrong or call 919-539-8001 to find out more information about any of these events.
GET IN THE GAME: Connect with Bridges below...
Hosting Students for Thanksgiving – Each Thanksgiving many international students are interested in experiencing American families and homes around this holiday. It provides them with home away from home and you with an opportunity to change the world from your doorstep!
International Students Lunch – A simple lunch to build redemptive relationships with the world!  The weekly lunch at NC State is a way of connecting with and developing redemptive relationships with approximately 150 students from all over the world.  TCC also supports Jan's ministry to international students by sponsoring one of the lunches each semester.  
We want any TCCer to join Jan, her team, and the students at any of the weekly lunches.
For the TCC-sponsored lunches each semester, we need:

Salads and cheesy potatoes
Volunteers to transport and serve the food (carpool from TCC).
Tour of Raleigh – August 12, 2017  
Personally meet international students soon after they arrive on campus and introduce them to believers in the community. This is often the first personal contact these students have ever had with someone who knows the Lord.
The Tour of Raleigh is a time to show new students some places of interest around town. Each van or car  has a driver, assistant and students. Each driver is given a detailed map, schedule and information about each location which the assistant shares with the students. After the tour, we all meet at a local church to enjoy lunch and a short welcome from someone in the community. Supreme Court Justice Paul Newby has been the speaker the last few years.
Visit Bridges International Home Page 
Go back to Global Outreach at TCC.