Connecting to Men to Each Other, to Jesus Christ and to TCC…
…equipping men to love Jesus, love their families, lead & serve, working on real life together as husbands, fathers, and servant-leaders.
Current Opportunities
Genesis Study
Join PointMan for an in-depth look at the period beginning with Abraham's call from God, continuing through his relocation in Canaan, and concluding with the story of his grandsons Jacob and Esau. Examine the lives of Sarah, Hagar, Ishmael, and Isaac, and study doctrinal themes such as "Covenant and Obedience" and "Wrestling with God."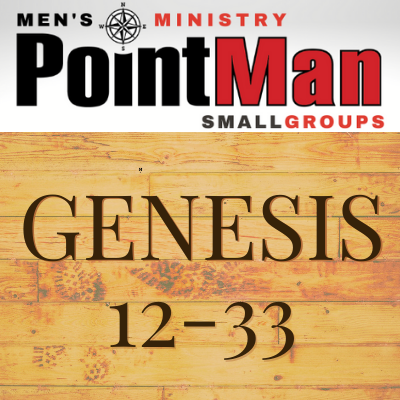 Begins the week of September 13 and ends the week of December 6. Choose from three sessions.
Sign up! Questions? Contact Dave Petrovich.
Praying through the Psalms with Pointman
Come pray with us! Every Tuesday morning, 10 – 11 am, we read through the Psalms and use them to spark our own prayers for our families, church and the world. No need to sign up or commit; just come whenever your schedule allows.
We meet in-person in Pastor Dan's office (room 110) and online. Sign up to receive our online meeting info.
All are welcome! Join us for this in-depth Bible study every Thursday at Panera Bread in Fuquay, at 9 am. We're wrapping up an examination of the Minor Prophets and will then move into the book of Hebrews.
Join PointMan around the firepit and enjoy breakfast, fellowship and an inspiring message. Guest speaker Dr. Les Lofquist serves as Assistant Professor of Practical Theology at Shepherds Theological Seminary. Previously for 20 years, he oversaw an association of 1,500 churches, pastors, Christian workers, chaplains, mission agencies, as well as eight Bible colleges and seminaries in 27 countries and served as Editor of VOICE Magazine. Dr. Lofquist has authored over 120 articles. Married to Miriam for almost five decades, they have five grown children.
When: Saturday, December 4, 9-10:30 am
Where: Firepit behind TCC
Who: TCC men and their guests
Just $10
Bring a camp chair
Chick-fil-a breakfast (gluten-free option available)
Questions? Contact Hans Kindsgrab. Sign up.